X2Chair
2008
PROJECT: is an innovative chair. It can be easily transformed from a small chair into a luxury chaise-longue or a comfortable sofa.
Based on a module in recycale wood or cardboard, X2Chair is easily dissembled and made from recyclable materials.

CREDITS
design
– Giorgio Caporaso

All the rights are reserved
NEWS
X2Chair will be exhibited at:
ICFF New York
New York City, USA
18 - 21 May 2013
Cafe Javits North Platform
X2Chair has been exposed at:

Sogni di cartone - La sostenibile leggerezza del design
Varese, Villa Recalcati
10 - 25 April 2013

Triennale Design Week
9 - 14 Aprile 2013 - Milano
MACEF - Storie di cose sostenibili
24 – 27 January 2013
Rho Fiera - Milano
IMM Cologne
14 – 20 January 2013
XIII Mostra di Architettura della Biennale di Venezia Padiglione Italia:
"La Casa Sensoriale – Domotica"
19 ottobre > 25 novembre 2012
Ri... come - mostra itinerante
17 -29 gennaio 2012
Villa Recalcati - Varese

Future Green 2011
November 1st - Dubai Marina Mall
"Live and Think through Paper and Cardboard, Between Art and Design"
Museo Diocesano, Milano
Corso di Porta Ticinese, 95 - Milano
12 Aprile– 29 May 2011
Esperienza Italia 150°.
Exhibition "Rifiuti Zero" at Stazione futuro by Comieco.
17 - 20 novembre 2011
Officine Grandi Riparazioni - Torino
Climatica. Green living Focus
MalpensaFiere
Marzo 2011
X2Chair for Emmanuel Schvili 2010
More on the TV set of Centovetrine from 11 June 2010
H2O - New Scenarios for Survival
12 - 21 April 2010
Salone del Mobile
Acquario Civico di Milano
POSTI DI VISTA > GREEN BLOCK
"SOSTENIBILITÀ A TUTTO VAPORE. (Sustainability in overdrive) OTTAGONO"
Fabbrica del Vapore, via Procaccini 4 / via Luigi Nono 7 - Milan
14 - 19 April 2010
POSTI DI VISTA > GREEN BLOCK
"+LCD -CO2. Dal dire al fare. Che fare? Step by Step verso la sostenibilità. BUONI ESEMPI"Fabbrica del Vapore, via Procaccini 4 / via Luigi Nono 7 - Milan
14 - 19 April 2010
"Natural Inspirations - Designing for a greener future"- Imm Cologne 2010 the international furnishing show.
19 - 24 January 2010 - Koelnmesse
Convention: Sustainable Design Milan
18 December 2009
Milan - Palazzo Turati
Ecocentre
Shopping Center Oriocenter - Orio al Serio (BG) July-December 2009
SIA GUEST Rimini Italy
International Hospitality Exhibition
21 - 24 November '09
Stand I'KI art & design
Host in translation
MILANO Rho Fiera -
23-27 October 2009
Abitare il Tempo - Verona
17-21 September 2009
STAND I'KI art & design

Milan design week 09
Zona Tortona Design
22 - 29 April 2009
via Tortona 12 (opposite the Bridge of Porta Genova)

IMM Cologne
19 - 25 January 2009,
Koelnmesse
X2Chair - chair
X2Chair
X2CHAIR is an innovative chair made of sophisticated materials and captivating in its shape. It can be easily transformed from a small chair into a luxury chaise-longue or a comfortable sofa.
Single, double or multiple seating for customized comfort. X2CHAIR is also suitable for external environments, such as parks, gardens or terraces, or on a sunny beach and alongside a swimming pool.
It can be made from cardboard, from wood (treated for outdoor environments), metal, plastic materials, synthetic and polyurethane foam.
Modular and good-looking: all you need to do is to relax on an X2CHAIR.
The combinations of materials, finishing and colours are endless. Base elements can be in usual havana-colour of cardboard, or white or black and they can be combined with captivating coverings in coloured plastic, in metal or stainless still or in precious essences (teak, blond oak or white oak, nut Canaletto, wengé).
Its convenient and sinuous openings make it easy to store those objects that we don't usually know where to put, especially when relaxing outdoors, such as cushions, towels, bags or magazines. X2CHAIR can be shaped according to the creativity of its user: the first can be easily transformed into a modern piece of furniture or elegant display unit for a showroom, the second is versatile seating for home environments and public spaces.
X2CHAIR is an important example of ecodesign. They successfully unite the elegance of their shapes to environmental compatibility with a reasonable price. The maintenance costs for X2CHAIR is reasonable. Each module can be easily replaced at little expense, and materials can be easily separated for disposal purposes. And when you tire of their appearance? You take them apart and the game starts all over again.
ECO DESIGN
PRODUCT DESIGN
INTERFACE DESIGN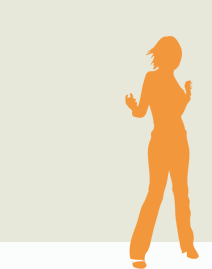 contact: