More Light
2012
PROJECT: modular system, useful to create stools, bookshelves, transparent or opaque dividing walls.
CREDITS
design
– Giorgio Caporaso

progetto registrato presso il registro progetti ADI, Associazione Disegno Industriale. Tutti diritti riservati
NEWS
More_Light will be exhibited at:
MACEF - Storie di cose sostenibili
24 – 27 January 2013
Rho Fiera - Milano
More_Light has been exposed at:
MAISON & OBJET.
18 – 22 January 2013
PARIS NORD VILLEPINTE
IMM Cologne
14 – 20 January 2013
XIII Mostra di Architettura della Biennale di Venezia Padiglione Italia:
"La Casa Sensoriale – Domotica"
19 ottobre > 25 novembre 2012
VISCOM 2012
4 - 6 October Fieramilano

MAISON et OBJET
7 – 11 September 2012
PARIS NORD VILLEPINTE

Brera Design District
Milan Design Week
Change Up! con Caporaso Design
FIVETONINE - c.so Garibaldi 42, Milano
17 - 22 Aprile 2012
Porta Romana Design District
Milan Design Week
FIVETONINE - c.so di Porta Romana
17 - 22 Aprile 2012
Autoproduzione a Milano - Misiad
Milan Design Week
Fabbrica del Vapore- via Procaccini 4
17 - 22 Aprile 2012

More Light
More_Light
The previous More system matured and evolved into "MORE LIGHT"; the designer is the same but there are new features to further accelerate its assembly, enabling high modularity and adaptability to any space or environment.
It is a versatile system suitable for internal and external environments, useful to create stools, bookshelves, transparent or opaque dividing walls. They can be combined with a vast range of customized features, from refined wood essences to captivating colours and prismatic variations , or prints of textures and graphic patterns, making them always innovative and flexible.
They are ideal also in shops, exhibitions or temporary shops that need to constantly renew products on sale. Anyone can combine basic elements as he or she likes, choosing among a variety of materials, finishes , texturesand colours and creating a product that is always new and personalized. With "MORE LIGHT", anyone has the possibility to express his/her own creativity to customize environments with taste and balance, being aware that they can always change or modify their furniture, whenever they want, in shape, colour and finish.
The modules of the system provide functional furniture solutions; they intelligently combine ecologic design and refined shapes with environmental sustainability. In fact, materials can be easily and rapidly disassembled for the separate waste collection. The "ecodesign collection" provides the same durable and long-lasting products, but it is made from 100% recyclable cardboard. Its durability increases since it has been designed with a special attention to "elements", which can be removed and changed in case of damage so that it is not necessary to replace the entire product, but only damaged parts, at low cost.
And when you tire of their appearance? You take them apart and the game starts all over again. This is sustainability, too!
ECO DESIGN
PRODUCT DESIGN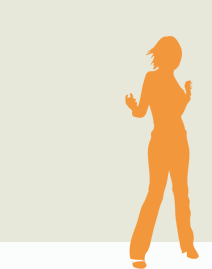 contact: