Furniture eco design - Cardboard Design
More Plus Desk


2014


PROJECT: Rectangular cardboard writing desk

DIMENSIONS
W cm 180 x D cm 70 x H cm 71 ca.
W cm 250 x D cm 70 x H cm 71 ca.

CREDITS
design
– Giorgio Caporaso

Produced and distributed by Lessmore

NEWS
More Plus Desk was presented at:
Designjunction | London Design Festival, London 18-21 Sept. 2014


Exclusively launching in the UK with E-Side at Design Junction 2014
More Plus Desk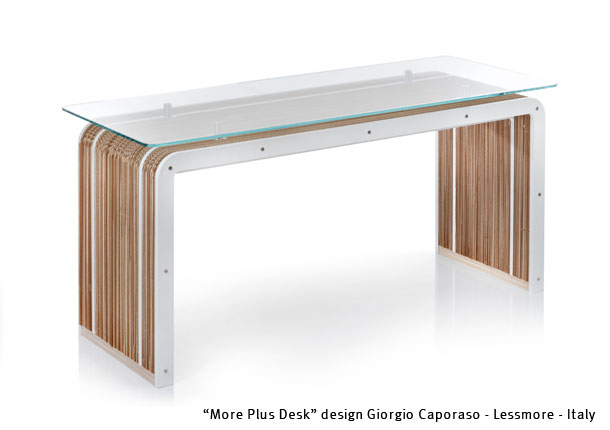 Plus More Desk
The more elegant evolution of More Desk, More Plus Desk maintains its minimalist shape to offer an exclusive range of finishes that make it extremely refined.
With a clear glass top supported by steel pins and white lacquered or customizable sides. More Plus Desk brings to our spaces a new concept of 'nature-oriented' beauty and functionality.
Moreover, the glass top can be easily cleaned with normal detergents and protects the cardboard underneath.
The space between the transparent top and the cardboard structure is a valuable space to put brochures, catalogues, books, leaflets and small objects to which you want to give visibility. In short, More Plus Desk is a desk that supports our desire to communicate not only in the office and in professional contexts, but also in shops, showrooms and retail outlets willing to stand out for their elegance and innovation.
Related products: More Plus Desk with moss
Per acquisto e informazioni:

ECO DESIGN
PRODUCT DESIGN
INTERFACE DESIGN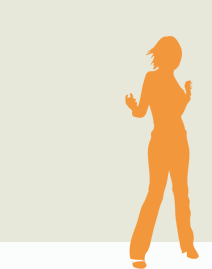 contact: