Furniture eco design - Cardboard Design
More Bench
2014

PROJECT: Cardboard bench

CREDITS
design
– Giorgio Caporaso

Produced and distributed by Logics, Lessmore brand

NEWS
More Bench will be presented to:
Designjunction | London Design Festival London 18-21 Sept. 2014
STAND F75

Exclusively launching in the UK with E-Side at Design Junction 2014
More Bench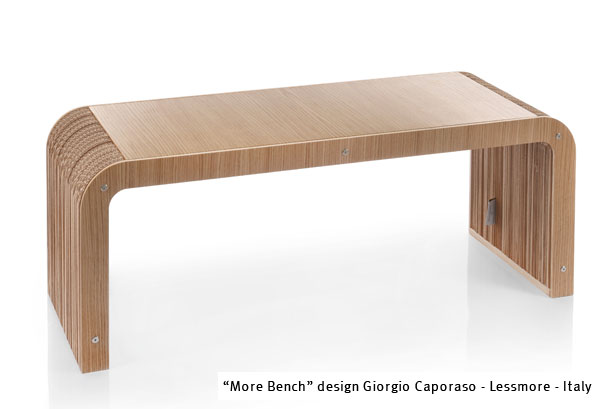 More Bench
Cardboard has never been so strong. More Bench exploits the whole essence of More soft lines to give birth to a seat on which one, two, three, or, why not, even four people can sit. A linear bench composed of layers of cardboard positioned vertically to enhance at once the strength, the aesthetic effect of the corrugation and the visual and tactile sensations of these cellulose-based layers.
Elegant, thanks to its oak finishes, or lacquered in various colours More Bench gives a new flavour to the expectation and the sharing of space or time. A conscious study of design thought for socialization and to fit ordinary and unusual spaces in an extremely versatile way, in order to provide a sense of warmth or rest and relax. In a waiting room, at the foot of a bed, in a hall way as well as in a vestiaire or in our home. In a living room, in an office, in a shop, in a museum or in a stand.
More Bench is a simple piece of furniture that makes your life easier because it is solid and functional at the same time, easy to move and reposition. Designed and built according to the eco-friendly approach of Giorgio Caporaso Ecodesign Collection by Lessmore, More Bench rewrites in a contemporary way the pleasant feeling you experience when sitting on a natural element such as a tree trunk or a rock, redesigning the concept of a dear beloved bench.
Per acquisto e informazioni:

ECO DESIGN
PRODUCT DESIGN
INTERFACE DESIGN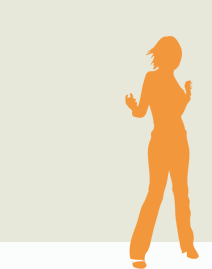 contact: