Furniture eco design - Cardboard Design
Less Chair


2014


PROJECT: chair made of wood associated with fully recyclable cardboard

CREDITS

design
– Giorgio Caporaso

Produced and distributed by Logics, Lessmore brand

NEWS
Less Chair has been exposed at:
GIORGIO CAPORASO
DREAMS ON THE MOVE - The one thousand souls of ecodesign
SOLO EXHIBITION
Curated by Nicoletta Romano
VARESE - VILLA RECALCATI
Piazza Libertà, 1
5 – 27 April 2014
Less Chair
Less Chair
There are many needs that life relentlessly imposes. Some situations require the maximum. Others ask for nothing more than the essential and look for an extreme essentiality of the elements. Deep consideration on our actual needs was the starting point for the research that led to the definition of an extremely basic eco-friendly chair.
As universal as traditional chairs, Less Chair is an anti-diva we may have to look for, but that is never pushy. In Less Chair the inclined converging lines of the legs create an easel that firmly supports the body of the chair seat made even more comfortable by its rounded shapes that are also functional. The use of a natural material such as wood (oak and teak) associated with fully recyclable cardboard creates a play of textures that give Less Chair lightness and a pleasing look, to balance the sense of strength given by the shims. The Less Chair eschews excess to adjust to all our living, working, shopping and exhibition spaces. With or without armrests, easy to move and stack thanks to its light weight. Made thanks to the contamination of materials. Very easy to assemble and disassemble. Completely separable and practical to store and transport, this chair presents unusual aesthetics, longlasting and completely freed from fashion trends. In the event of damage caused by the wear and tear of time and use, Less Chair can easily be repaired, thanks to its spare parts. Completely disassembled, once its components are separated, it gets recycled or sent to separate garbage disposal.
Less Chair: the maximum from the minimum.
Per acquisto e informazioni:

ECO DESIGN
PRODUCT DESIGN
INTERFACE DESIGN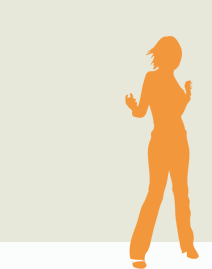 contact: