Akille.it - Opening - Milan Design Week 2011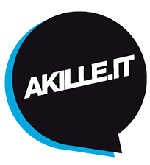 Akille.it Opening
Exhibition
12/17 april 2011
From 10 till 21
Piazza Affari 5
Milano

DJ Set
15th april
21.00
Piazza Affari 5
Milano

Akille.it starts during the Milan Design Week 2011.
Akille.it is a new e-commerceportal that collects Italian designers products and select their most significant products.

Giorgio Caporaso, with several important and young Italian designers, all selected by Luisa Bocchietto Art Director and promoter of the project, represents the Italy of the Design on internet.

During the opening party more than 800 people came to having fun with Djset and finger food at Piazza Affari 5 in Milan.
For press folders and high resolution images send an e-mail to: